Noah Ark
Players are invited to climb aboard the most historic of all sea vessels, greeted by the soothing sounds of lapping waves.
Noah's Ark presents players with 5 sets of cabin holes. Each pair of cabin holes represents a potential win and there are up to five pairs to select in each round. Players choose from 1-5 cabin holes and they pop open to reveal either matching or non-matching pairs of animals. If players find a pair of animals "heavenly music" plays and the winning amount is displayed. Noah's Ark offers an eye-catching and easy-to-play Instant Win that works well with any portfolio of games. Let this game flood your players' imaginations with endless hours of great fun!
| | |
| --- | --- |
| Game Type | Scratch |
| Game Format | 5 cards |
| Volatility | medium-high |
| RTP | 92.50% |
| Maximum Exposure | x10,000 |
Game Features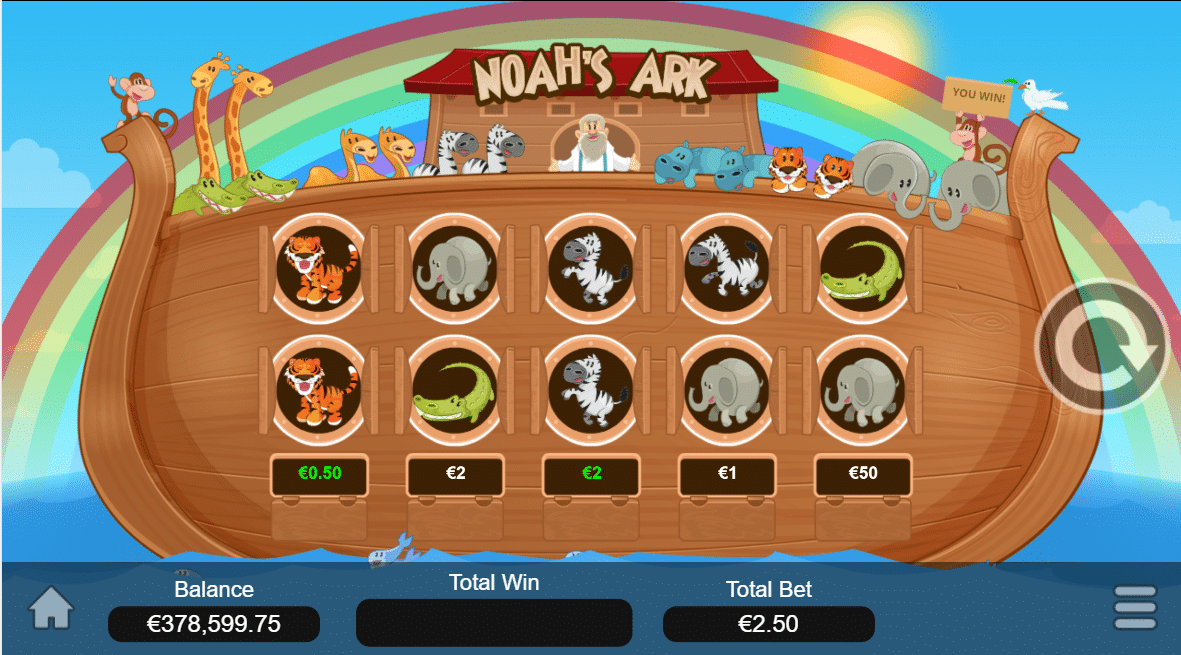 Feature 1
5 cards, 5 ways to win!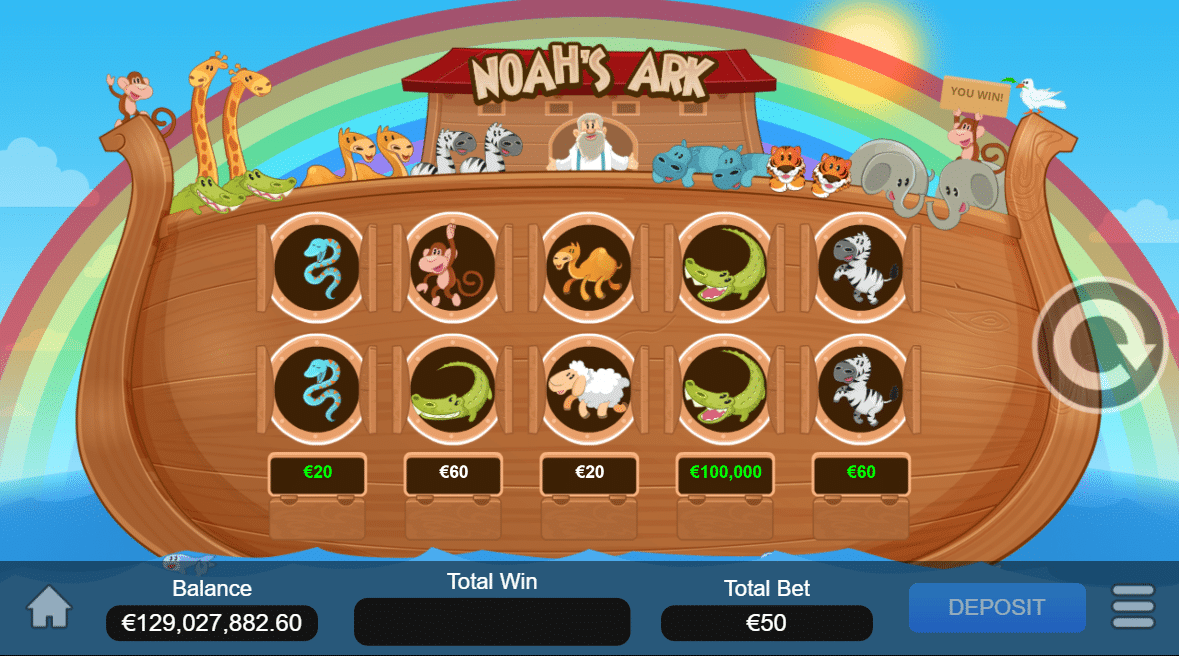 Feature 2
Each card can win up to x10,000 your bet!
Download Promo Kit
OFFER THAT GAME TO YOUR PLAYERS
FOR MORE INFORMATION ABOUT Noah Ark PLEASE CONTACT US