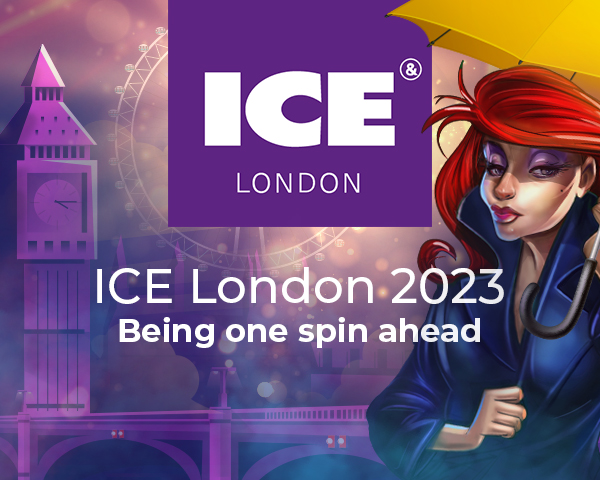 SpinOro presented its newest gaming content at ICE London 2023
February 20, 2023
The ICE London event took place from February 7–9, 2023, to provide all of us the opportunity to take part in the most comprehensive networking and business development experience in the industry.
Our team marked this year's edition of ICE London with a number of collaborations and promising cooperation opportunities. These three days of unrivaled product discovery and connections with gaming professionals from all sectors and levels of seniority were a great opportunity to present our next-generation solutions to the right people for our business.
We were able to successfully demonstrate our latest slot and scratch card games, along with our own progressive jackpot tool. Our team got the opportunity to highlight SpinOro's latest breakthroughs and innovations with the slogan "One spin ahead" and the edgy environment around our booth.
"We're thrilled to return to the leading global gambling event that services the entire industry and see that the ICE London exhibition is even bigger than last year. Our team enjoyed highly productive, jam-packed 3 days that culminated in a slew of new connections and potential partnerships with significant Romanian operators. Thank you to everyone who came to visit us at our stand. We're proud to present our innovative games in front of such an audience." noted Michael Golod, CEO of SpinOro.
Big shout out to ICE London for providing us with the perfect experience and raising the bar for the global gaming industry in 2023! We had a fantastic time at the show and we hope to see you soon at one of the upcoming iGaming events: SIGMA Dubai, Enada Primavera, etc.
If you didn't get a chance to attend this year's event, we look forward to scheduling a one-on-one meeting with you at the next big conference. Please feel free also to reach us out by emailing: [email protected]