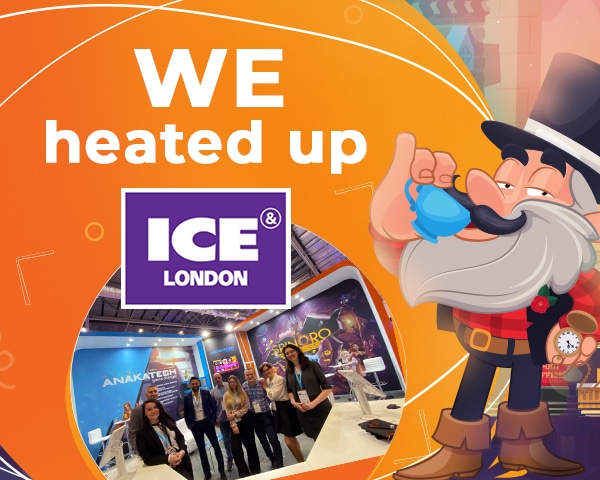 Spinoro Heats Up ICE London
May 10, 2022
Tens of thousands of the top gaming professionals from around the globe met at ICE London this April – and Spinoro was there to soak it all in! The popular networking conference has been a valuable event for everyone from CEOs and investors to designers and developers for over 20 years, with growing numbers of attendees each year who look forward to networking and learning from all the outstanding industry leaders in attendance.
Spinoro's team loved having the opportunity to introduce the industry to our new offerings. We got to meet incredible business leads, learn about new strategies and innovations from fellow industry leaders and research the latest products, technologies and regulatory changes.
We enjoyed getting to know some of you both at the conference and while we let our hair down after-hours. If you didn't get a chance to attend this year's event, we look forward to scheduling some one-on-one time with you at the next big conference.
In the meantime, please feel free to reach out to chat to a member of our team by emailing, [email protected]